So, the inevitable has happened, and now that the Delta variant of COVID-19 has entered the NZ community, we find ourselves plunged into another Alert 4 lockdown. On the positive side, we learnt a lot from lockdown last year to know what steps to take to help our businesses; but on the negative side, we have far less certainty of how long we will be at certain levels and with no planning time before restrictions were imposed, it's a struggle for many businesses to work out where to start.
We want to help with some tips on what you can be doing for your company's online presence to help you during and after lockdown. Whether you are offering products for sale or services, an online presence is crucial in helping your customers find and engage with your business. And we don't just mean a Facebook page with pictures of your ute or an Instagram profile with cat memes (although connecting personally with your customers can help!) – we mean making sure you show up on the first page of Google search results and reaching out to your customers directly to tell them what you can do to make their lives easier and better.
The power of a Google Presence
When it comes to finding new customers – there is nothing more powerful than having a presence on the first results page of a Google search (preferably at the top!). There are lots of things that can help with this and lockdown is a great time to make some improvements that will help you in the long run.
1)   Google My Business – free business listings
This free marketing tool is great for helping locals discover your business at a time when they are actively searching for what you offer. These listings show up in Google Search and Google Maps and will show customers where you are based, what you offer, when you are open and how to contact you.
"But I don't have a shop or business address – I just run a trade out of my van." Doesn't matter! You can set one up to your home address and turn off the address function so that it doesn't show your exact address but just shows which town you're based in. Telling potential customers you are based in Hawke's Bay, Gisborne, or Taupo, not only helps them to choose your business, but it tells Google to show your listing when someone makes a local search in your area for what you offer.
You can also add photos of your products, projects and achievements, business hours, blog posts, services offered and reviews you've received from customers.
Even if you already have a profile, when's the last time you checked it? Make sure everything is up-to-date and you have filled in as much information as possible. Set a calendar reminder to check it regularly. An active profile tells Google that you are still in business and helps with your search engine ranking.
Start or refresh your Google Business listing here: https://www.google.com/business/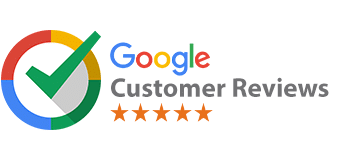 If you've got some downtime in lockdown, chances are your customers do too. Why not hit them up for some reviews of your business. You can send them a link from your Google My Business profile to give you a review directly into Google, or if you have a different way of capturing reviews through social media or your own website, now's a good time to get some. If you are a B2B business, help each other out by providing each other with a review.
COVID-19 lockdowns are a difficult time for everyone and people want to do what they can to help businesses to stay afloat. You might feel a bit funny about asking people for reviews, but if you have provided great service or products, people will be more than happy to help out your business.
Tip: try not to have all the reviews flood your profile in a short period of time as it may look suspicious to Google. Stretch them out and set up an email template so that after lockdown when you're busy again, you can quickly send out the review request after each customer interaction.
2) Organic Search and SEO (Search Engine Optimisation)
Search engine optimisation is another free way that can help your business show up in Google search results. It involves optimising the content on your website to make it as easy as possible for Google to 'read' your website and therefore show your content for relevant search queries.
A website with no SEO strategy is like getting business cards ordered for your new business, and then leaving them at the printer – hoping customers will just wander over there to pick them up!
When building your website, the below are some best practice tips to follow, but don't stress if you don't already have these. You can tweak your web pages retrospectively to cover off these points.
Choose a target keyword for each page of your website with good search volumes
Use page URLS that include your keyword
Include a page title and description that uses your keyword
Label all your images with descriptive Alt text that includes your keywords
Use heading tags to structure your page content
Once you have the foundations of your website SEO strategy, it's a great idea to keep adding to and updating your website with news or blog articles that utilise your keywords. If you have blog articles that have performed well in the past, update them a bit and then Google will see them as fresh and current content. If Google sees that your website is active, it will give you a better ranking for the search engines.
You can get practical tips and ideas in our article on why SEO is critical during COVID-19, written during the first NZ COVID-19 lockdown and still relevant today.
3) Paid Search Advertising – Google Ads

Google Ads (formerly Google Adwords) are the paid way of advertising your business on the Google search results page or on over 2 million websites such as YouTube, news and magazine websites, popular blogs and more. Ads in search results generally show above organic (unpaid) results (depending on the competition and the quality of your ads) and are a great way to get on that first page. By writing the exact wording that you want your customers to see, you're not relying on Google to trawl your website and show what it thinks is relevant to someone's search. They are proven to get results and you can optimise them for leads, sales, phone calls, downloads from your website or whatever is important for your business.
If you manage your own Google Ads, lockdown is a great time to check in with them and make sure you're not wasting money. Check the search terms that you are showing for and add negative keywords to weed out any irrelevant searches and wasted spend. Have a look at the Recommendations tab for improvements you can be making, and make sure you have conversion tracking in place so that ads are being optimised for legitimate potential customers and not people who click on the ad and then immediately click away from your website.
Remember: Google Ads are not a set and forget option, they need to be regularly managed and optimised to ensure spend isn't wasted on irrelevant search. If your Google Ads are managed by us, don't worry – we check in on and optimise your account for you every week!
Your website – shop window, fancy brochure, and sales team all rolled into one!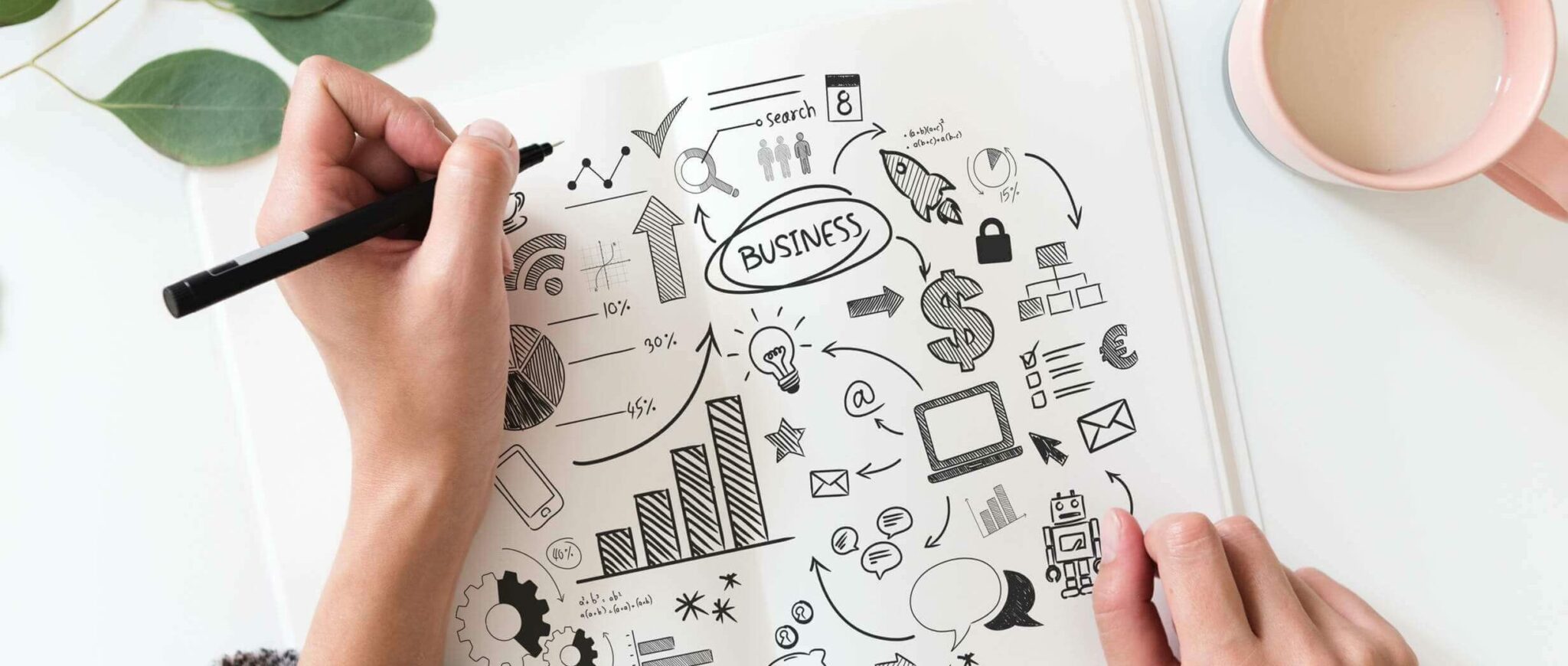 Lockdown is a great time to check in with your website. Did you build it a long time ago and haven't touched it since? Maybe you built it recently, but didn't do or couldn't afford to implement SEO at the time? Whatever stage your website is at, chances are it could use some improvements.
Be informative with your content
Take a look at all of your website pages. Not just the home page. Imagine you are a customer for your business. Does the content on the page tell you everything you need to know about your products or services? Is it clear what geographical areas are covered by your business? Are there obvious ways that customers can get in touch with you? Is your team page missing your last 3 hires and are the photos unrecognisable because they were taken 10 years ago? Is the wording so generic that you constantly get enquiries for the wrong kind of work? Is your last blog post from January 2019 when you made that new year's resolution to start a blog?
Use your lockdown time to update your content, including adding new photos from current projects and using current team members (or line up a post-lockdown photoshoot to get this done asap).
Check your website performance
With the recent changes to Google's Core Web Vitals, website speeds across the board are being affected negatively – read our explainer article on Google Core Web Vitals here – and slow load speeds and bad mobile responsiveness will lead to bad performance in Google search results and low engagement rates for your website. 
With more searches than ever coming from mobile devices, and users becoming more discerning with website content, you will lose potential customers if your content is slow to load or glitchy on mobile devices. Google uses the mobile version of your website to rank it, so if your website was built pre the Core Web Vitals changes of 2021, it might be time to look at some updates.  
There are free tools you can use to check your performance such as Google PageSpeed Insights. These will give you quality scores and recommend improvements that can be made.
Don't forget the SEO
Remember above in the Google presence section, when we talked about SEO? Well your website is where it starts. Like page experience, there are also free tools you can use to evaluate your website's SEO and see what improvements can be made. With the paid versions of these tools, you can also see what your competitor's online presence is like. Try using SEM Rush to check your website's SEO.
Email Marketing
Do you have an email database that you never write to? Did you put a signup form on your website when you launched 2 years ago and then never got around to setting up a newsletter template? These lists are goldmines as they have already chosen your business – so half the work is already done. All you have to do now is write to them and tell them what you're up to or remind them what you do. If you're still operating during lockdown – tell them. If you are taking pre-orders for products or services during lockdown to help with your business cashflow – tell them! These are the people who will help you get through the pandemic as they have already chosen to interact with and support your business.
Depending on the size of your list, you can send emails out for free with tools such as MailChimp and Campaign Monitor. Be sure to include images, offers, competitions and specific calls to action where possible. Use a catchy subject line to make sure the emails get opened.
Social Media
Love it or hate it – social media provides both free and paid for ways to connect with your customers. And we all know how much time people will be spending on social media during lockdown! Here's a few things you can do with your social profiles during lockdown to help your business afterwards:
Use this time to audit any social media profiles that you have on Facebook, Instagram, LinkedIn, Pinterest etc – update the company info, services offered, add a product catalogue if you have a shop and add your newsletter signup form
Put together a content calendar – come up with some ideas of content you could post – a good mix of informative, fun, offers, competitions, topical etc. Try to make sure your page reflects your company's personality and don't make all the posts about sales. Tools like Canva, ASANA, Hootsuite and Later can help you create and schedule your content
Engage with other businesses – supporting your community at this difficult time is a great way to build brand loyalty
Paid advertising – use your lockdown time to learn about the advertising tools offered on the different social platforms and experiment with using them to drive new business
However your company is affected by the current lockdown, it is a great opportunity to take stock of your online presence and make whatever improvements you're comfortable with making. And if it just all seems too overwhelming – reach out. The MRD team can help with all of your digital marketing questions.