In this instalment of MRD Web News we'll delve deeper into the world of SEO and how to get your website to the top of Google search. But that's not all that's been going on lately, we're on the move! And it's a whole lot more than you'd expect…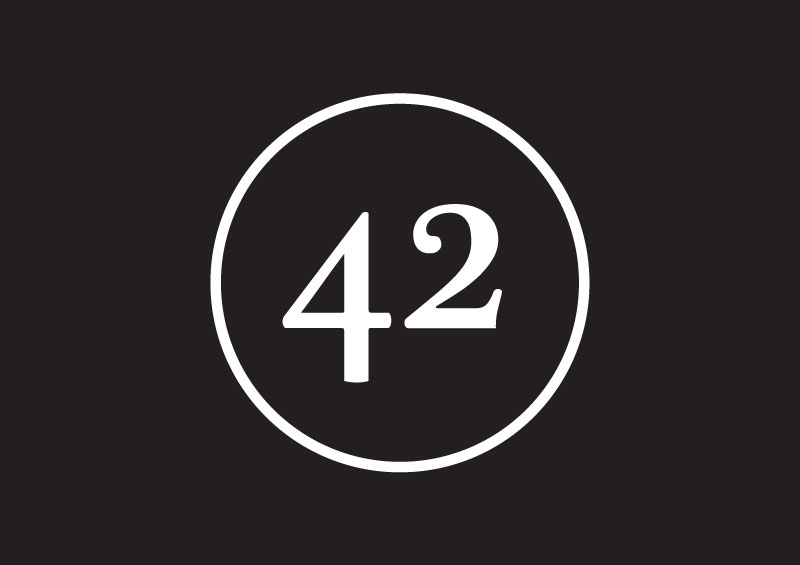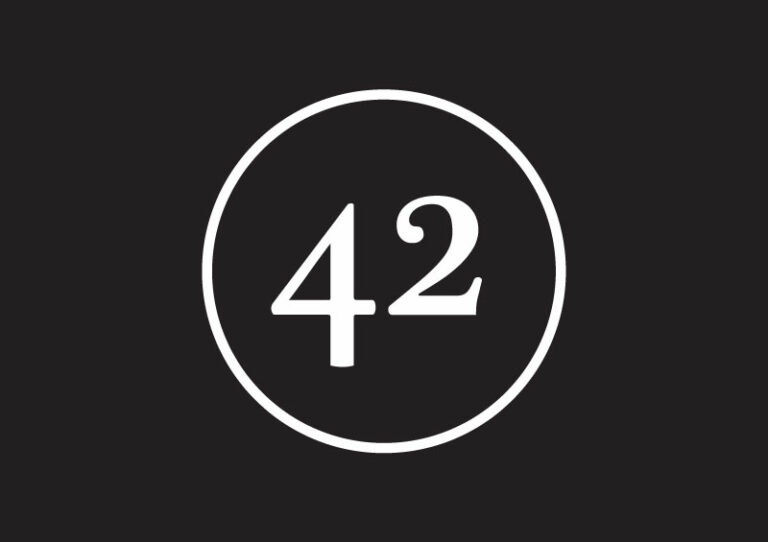 Breaking News! Introducing 42 Tennyson.
Due to rapid the growth of the MRD Web team we outgrew our Munroe Street offices so we're moving onward and upward.* By The end of April, we'll be all set in our new premises at Forsyth Barr house, 42 Tennyson Street.
That's right, Forsyth Barr House will soon be our new home – it's that beautiful art deco building on Tennyson Street with the best coffee in Napier's CBD at Georgia on Tennyson. Not only will the MRD Web team be moving into the ground floor rear space but we'll also be launching 42 Tennyson, the freshest and funkiest shared office space in the Bay.
We've been working with the super clever Bibby and Brady on the design for the interior of 42 Tennyson and we can't wait to reveal the shared space in April. All we can say at this stage is it'll be a new twist on the shared space / hot desk initiatives that are changing the way people work in NZ and all over the world.
Each desk-space will have a generous amount of space and a great atmosphere so co-habitants won't feel like they're working out of someone else's office. Here are a few deets about what will be on offer at 42 Tennyson:
Spaces will vary between 6-10m2
Central Tennyson Street location
Cafe Georgia is only a hop, skip and a jump away … literally
Work in a shared space with like-minded creative people
Direct dial number with free local calling
Unlimited ultra-fast Fibre
Separate shared storage room for things like gym bags, umbrellas, unicycles
Free website hosting
Desk, chair and a set of draws
Power and all other OpEx expenses included
Shared meeting room with free video conferencing facilities
Additional break out space for client or internal meetings
Use of colour laser printer
So, are you or someone you know looking for a fresh and funky office space? If so, give Carrie a buzz on 021 025 64343 to tee up a coffee, chat and the full low-down on the freshest and funkiest new shared space in the Bay!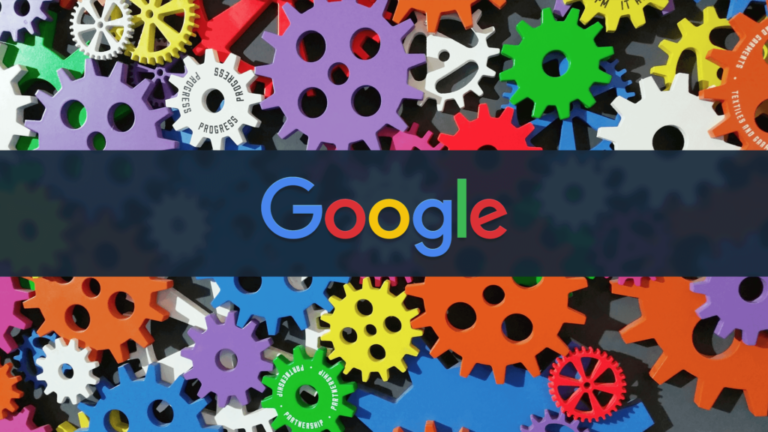 Getting Ahead With Google.
When it comes to SEO and having your website rank high in Google search there are a bunch of things to consider from the outset.* SEO (Search Engine Optimisation) is all about the tactics deployed to get websites to perform well in search results. Basically, what needs to be done so websites can talk to Google and get to the top of the list.
Continuing on from what we've covered throughout March on the MRD Web Facebook page, in this article we'll explain further three of the areas of SEO we think every business with a website should be taking into consideration from the get-go.
SEO Website Copywriting
SEO copywriting is all about the way your website is written so Google can understand what your business is all about and rank it accordingly in Google search. If done well, well-executed SEO copywriting will drive more traffic to your website and once on your site, it will go about selling your brand, products and services, converting sales and creating new business.
At MRD Web, our approach to SEO copywriting involves first researching the keywords that will return the best search results for your website. These words are then used to write your website's copy including page titles and descriptions, headings and sub-headings and scattered throughout the body copy.
As an example, try searching for 'insurance Hawke's Bay' or 'insurance Napier' and you'll see our client Hawke's Bay Insurance come up at the top of the list every time. This is all down to the way we structured the website's copy and the researched keywords used.
Technical SEO Essentials
Along with SEO copywriting, optimising your website for Google search also requires some essential technical considerations. Things like indexing, robot checks, internal linking and crawlability, just to name a few. Such technical lingo is enough to make most people's head spin and that's why we believe it's best to leave it up to SEO professionals, like us.
MRD can sort out all the technical aspects of your website's SEO to get it up the list in Google search results. So you can get on with what you do best, running your business. But then again, if you do want to get into the nitty-gritty, try wrapping your noggin' around this article outlining seven essential tips for technical SEO in 2017
MRD Web client Liquid Laundromats is now permanently at the top of the list in Google search for 'laundromats' pretty much everywhere in New Zealand. For this client not only did we make sure the right keywords were used but we also implemented several technical SEO features for maximum optimisation. And, ongoing, it doesn't cost the client a cent.
Content is King for SEO
One of the most underestimated components of an effective digital strategy is the regular generation of great content: written articles about your business or industry; an image gallery of a recent project; a video explaining an important service your company offers. Relevant and regularly generated content will enhance your website's SEO and its Google search ranking.
This article explains in more depth why you need to invest in producing great content and publishing it to your website regularly to keep it updated and fresh.
And don't forget, MRD Web can assist and help you generate great content whether it be copywriting for blog or news articles, email newsletters, graphics and infographics, photography or video.
So, do you want to get your website coming up trumps in Google search? If so, just give MRD a buzz on 06 390 4300 or flick us an email to seo@mrd.co.nz
New Wallace Development Website
With 400 successful developments and 245 current leases, the Wallace reputation has been built over 35 years of proven results and specialist knowledge. So, in response to this long-standing commitment to commercial property development in New Zealand, MRD Web we felt it was fitting they deserve a website reflecting the calibre of the work they do.
Beautifully responsive, clean and functional for the visitor, the brand-spanking new Wallace Development website is yet one more project MRD is super proud to have delivered on. Check it out for yourself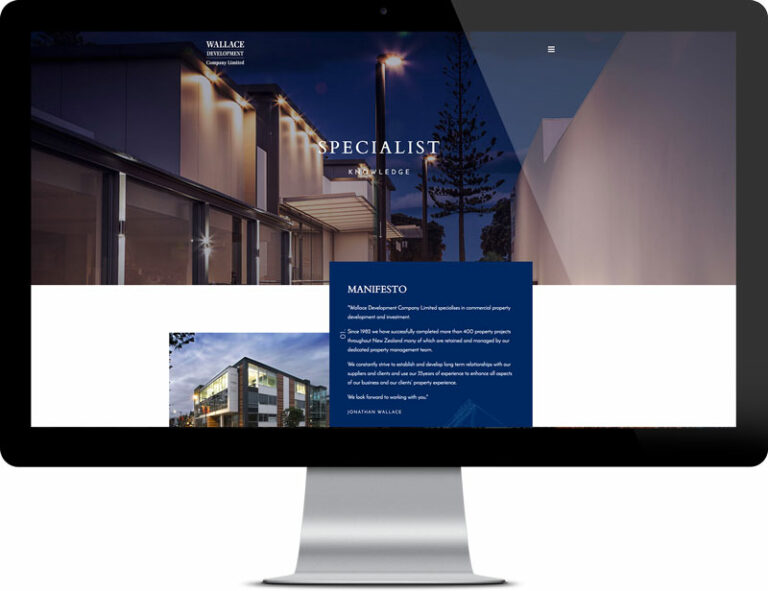 Happy Anniversary Chelsea!
Chelsea celebrated her one-year anniversary at MRD Web recently (and of course we celebrated accordingly). Chelsea is both a graphic designer and a web designer, as well as a developer. Her focus is on creating websites that not only look great but that are also built with function in mind to ensure a great user experience so every business or brand has a strong and professional online presence.
In her spare time Chelsea plays federation football for Port Hill United. She's also a co-founder of the Hawke's Bay branch of The Litas, a female motorcycle club that celebrates women riders.
"Design is not just what it looks and feels like. Design is also how it works."
New Wallace Development Website
Many of you would've seen on our Facebook page that we've taken on our very first intern. Tyler Welsh is new to the Bay, previously hailing from the other 'bay', Tauranga.
Tyler started with us at the beginning of March and brings a passion for not only digital but also photography and design.
"If it doesn't work, blow it up."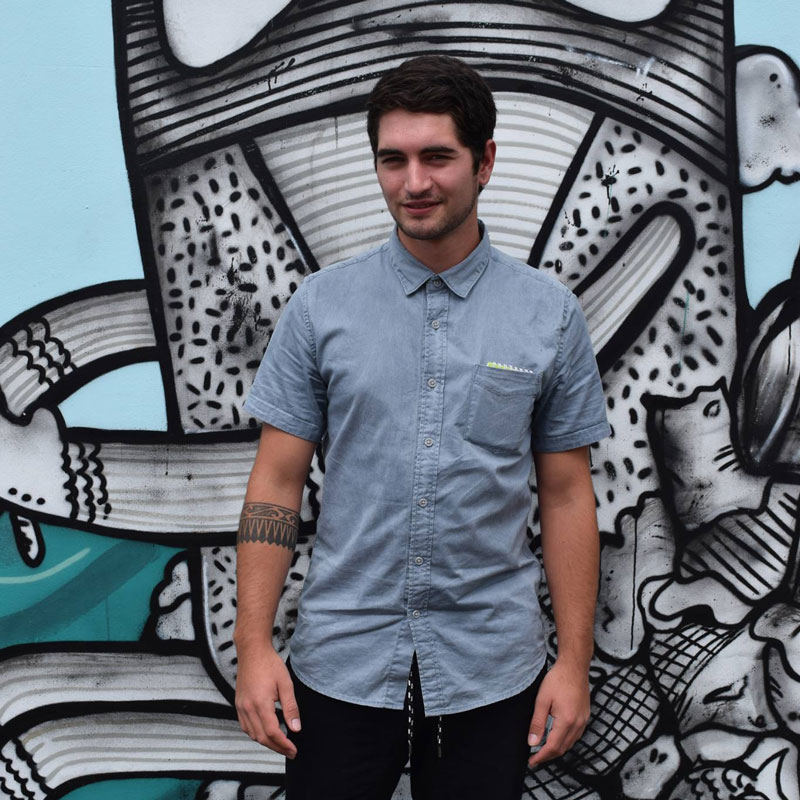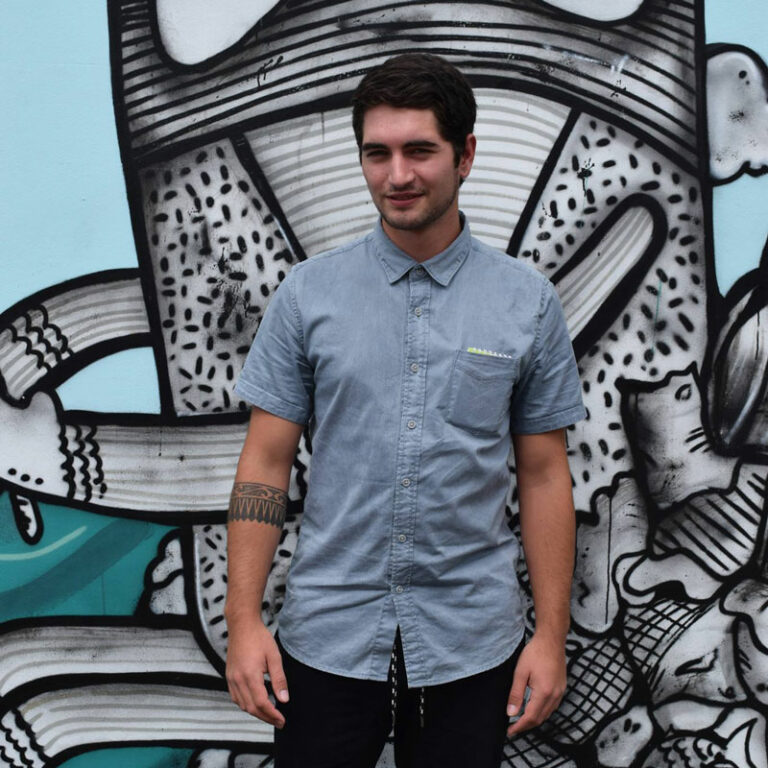 Social Media Setup & Fulfilment
When we start out in business we often have the best of intentions. We can do it all ourselves, can't we? More often than not once you allocate all your time in the various aspects of running a business, social media barely comes in at the bottom of the list.
So that's why it's good to know when to call in the big guns! With Facebook and Instagram now being key social media channels for most business, it's important you get it right.
At MRD Web we specialise in:
Posting / publishing of supplied content or we can generate
Facebook and Instagram setups
Monthly communications planning calendar
Regular reporting and analysis with recommendations
Management of advertising spend
If you want to give your business a nudge and build an online presence – email getsocial@mrd.co.nz to talk to us about how we can get you noticed on social media.